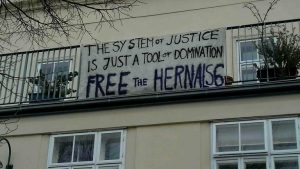 On 23. March 2019 the Hernals6 were found "guilty of barricading doors in the deportation prison, writing a goodbye letter and each of them setting a towel in fire and putting it on their beds with the intention to stop near their deportation, as the judge said." Five of them got sentences with up to 3 months and were released directly after as they had been in prison already during the trial, one got a sentence for 12 months and will stay in prison.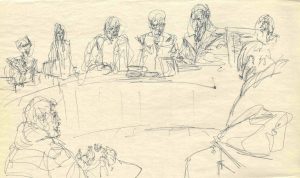 This is a sentence in the sense of the rightwing Austrian government and an attempt to criminalize and stop people from protesting and resisting their deportation and the inhuman, racist system of the EU.
We are in solidarity with the Hernals6 and all the others who are affected by repression! Fight Racism!
More Infos: https://freepazhernals6.noblogs.org/