The new flyer is ready and translated (February 2019) to download, print and distribute:
cantevictsolidarity-flyer-english
All the posters, flyers, and stickers for download here can also be ordered already printed! We have bulks ready to be sent out. Just send us an email, we can also send you a pgp-key for encrypted communication.
Editable files of posters (.psd), stickers (.psd), and flyers (.odt) are available upon request, if you want to use them to create your own material. Write us an email!
Flyer:
Poster: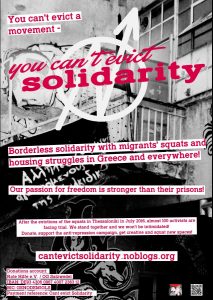 Sticker: